Winners and Losers After COVID-19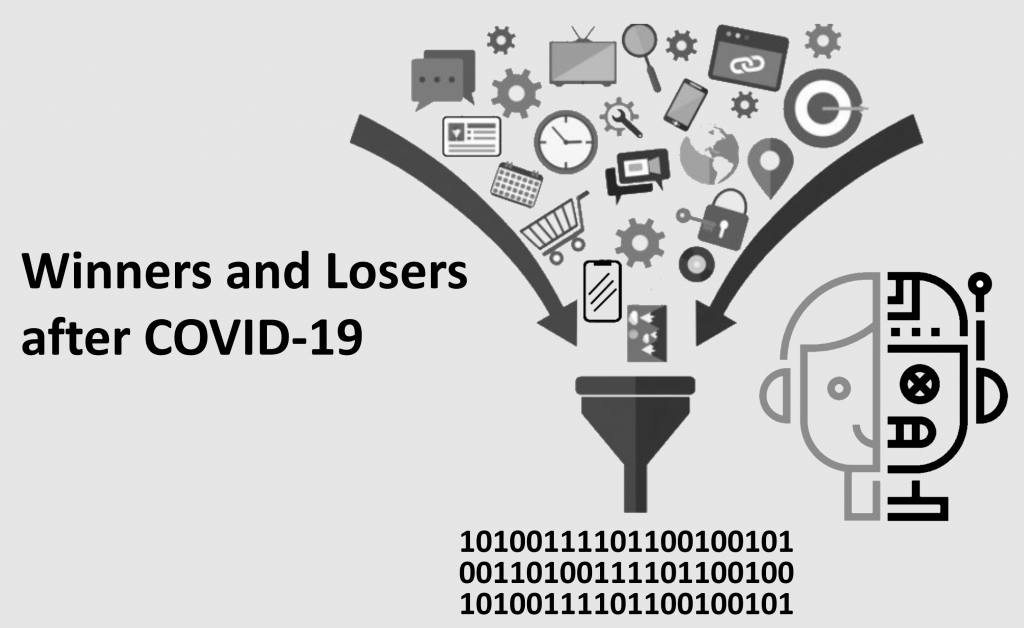 The changing nature of work
The nature of work will change post-COVID-19! Predictions point to a new-normal (~2022) where greater than 20% of office work with be performed remotely (from home) and that the total workforce will be smaller.
During the first half of 2020, developed countries were able to use the installed public and private digital infrastructure to allow white-collar employees to work from home. In contrast, many blue-collar and physical service jobs have been terminated.
However, the ability to work remotely has not left white-collar workers untouched. As companies struggled with reducing cashflows, layoffs were initiated, and the remaining workforce is having to adapt using the systems and tools available.
Digital weaknesses exposed
For many companies, the challenge of meeting the needs of the remote workforce has exposed weaknesses or missing pieces in their Operational Backbone. Parts of the enterprise were not designed to be staffed remotely. Gauges needed to be read, physical signatures gathered, and data transferred into ERP systems. These processes are dependent upon the physical presence of employees, or remote access to internal networks.
In addition to this, managers have discovered that their processes and systems were not set-up to adequately monitor the performance of their new remote workforce – especially where "paper trails" were formally being managed within dedicated office spaces. Companies that have recently undergone mergers or acquisitions have been particularly hard hit.
Addressing the issues?
In an environment where Cashflow is king, the first reaction from many managers is to focus solely on the parts of the enterprise that keep the lights on. As a result, the little money that is being spent on "digital" is focused on the minimum requirements needed to address immediate issues. For example, remote monitoring of critical readings, putting forms online, or working with customers to accept digital verification. Some activity also continues into building Robotic Process Automation (RPA) solutions to automate customer service and address the manual movement of data between systems using automated screen-scaping Bots.
These are good examples of Digitization, as they address Operational Priorities within their Operational Backbone: human resources, information exposure, knowledge sharing, finance, and general business processes.
While important, these small incremental investments in Digitization are not addressing the real long-term sustainability of the business which can only be addressed by a complete Digital Transformation.
Digital Transformation defined
Digital transformation is quite different from Digitization. Digitally transformed organizations consistently use technology to develop new services, products, and offerings that are information-enriched customer solutions.
In the 2019 MIT Press book titled Designed for Digital1, the authors highlight the five Building Blocks required for Digital Transformation:
Shared Customer Insights: Organizational learning about what customers will pay for and how digital technologies can deliver to their demands.
Operational Backbone: A coherent set of standardized, integrated systems, processes, and data supporting a company's core operations.
Digital Platform: Repository of business, data, and infrastructure components used to rapidly configure digital offerings.
Accountability Framework: Distribution of responsibilities from digital offerings and components that balances autonomy and alignment.
External Developer Platform: Repository of digital components open to external parties.
Take the Digital Transformation test
As you scan through the five building blocks, how many of these can you say that your organization has successfully implemented? All? Some? Some partially? None?
Working on Digitization projects will help make your Operational Backbone more effective, but what about the other four building blocks? When does your organization plan to start implementing these? Are there plans in place, put on hold? Or no plans?
Why Digitally Transform?
The results are in! Being a truly Digital enterprise brings the benefits of revenue and margin growth, customer loyalty, talent retention, and organizational flexibility, and the systems needed to redefine itself as customer needs change.
Will your business be a winner post COVID-19?
In a McKinsey article posted recently, called The Great Acceleration2 ,the authors show that the pandemic has widened the gap between the Best performing industries and the Worst performing industries.
McKinsey picks winners and losers that will emerge from the COVID-19 crisis. Where is your industry placed?
Within your industry where do you stand in relation to your peers?
How does your current Business Model compare to the winners and losers?
Do you need to rethink your value offerings and shift your portfolio?
Does your company need to break out of its correct industry segment and move into a more profitable segment?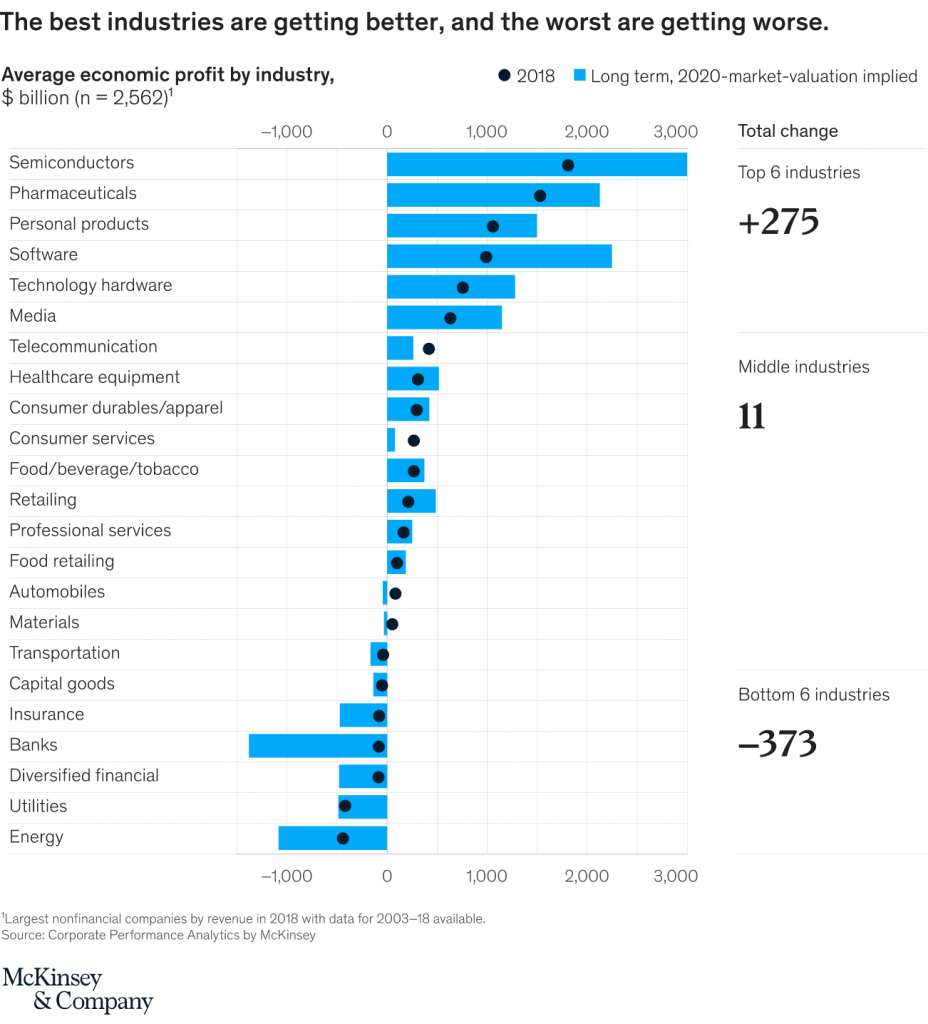 McKinsey argues that companies with resilient, future-ready business models are positioned to ride the trends and are currently pulling ahead of the legacy businesses.
Microsoft's CEO Satya Nadella summed this up when he told investors in a recent earning call, "We've seen two years' worth of digital transformation in two months."
The quarter is the new year, and the fastest will win.
Can you afford to delay your Digital Transformation any longer?
Paul Gould
Principal Consultant
http://imperativeinsights.com/
1 Designed for Digital, The MIT Press, 2019, Jeanne Ross, Cythia Beath, Martin Mocker 2 The Great Acceleration, McKinsey & Company, 2020, Chris Bradley, Martin Hirt, Sara Hudson, Nicholas Northcote, Sven Smit
Imperative Insights is an independent consultancy focusing on providing managers with a path through digital transformation uncertainty and setting them on the road to success.